KVANT ON PROLIGHT 2023
There was a time – I give you my word! – when lasers appeared mainly in science fiction literature, usually as a means of destroying enemy military facilities and vehicles (often from space). There they were attributed with even supernatural capabilities, but it did not occur to any of the authors at the time that these devices would not only find their place in the entertainment industry, but also become a standard and even indispensable part of the scenery at major stage events, as they are today.
Kvant Lasers Clubmax 40 FB4

One of the manufacturers of such laser systems, which can be found in many parts of the world, is a company based in our neighbor, Slovakia, namely Kvant Lasers. It took its new products to Frankfurt am Main, among other places, for the Prolight & Sound trade show. The first model exhibited there, the 40 FB4, is part of the Clubmax family.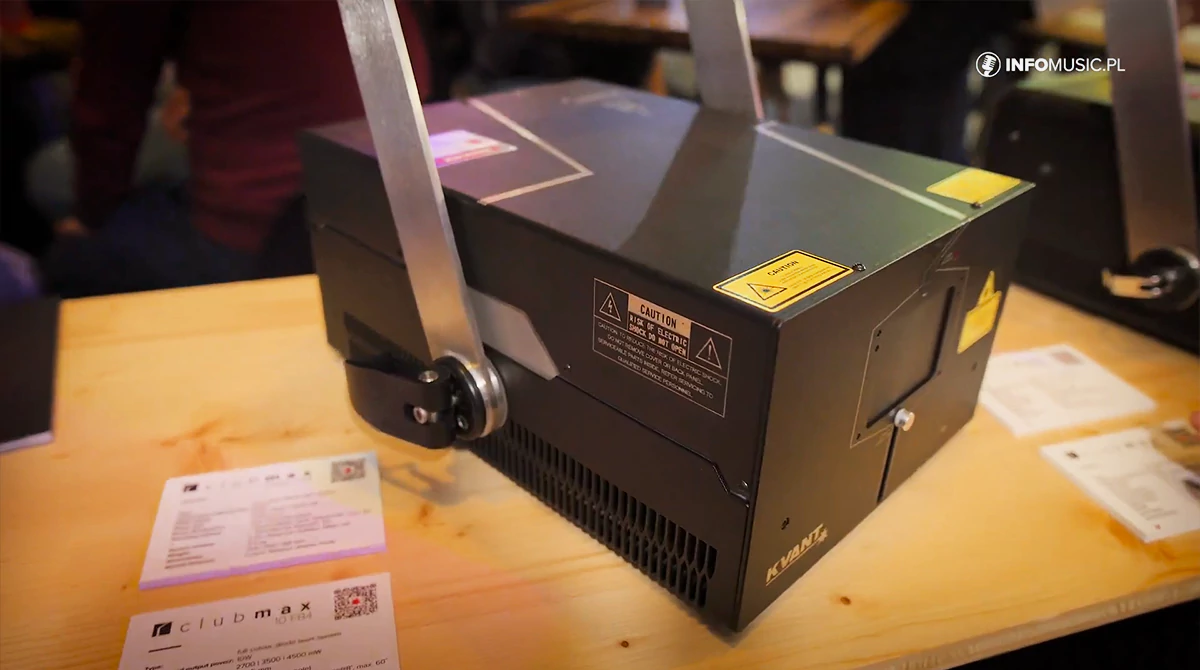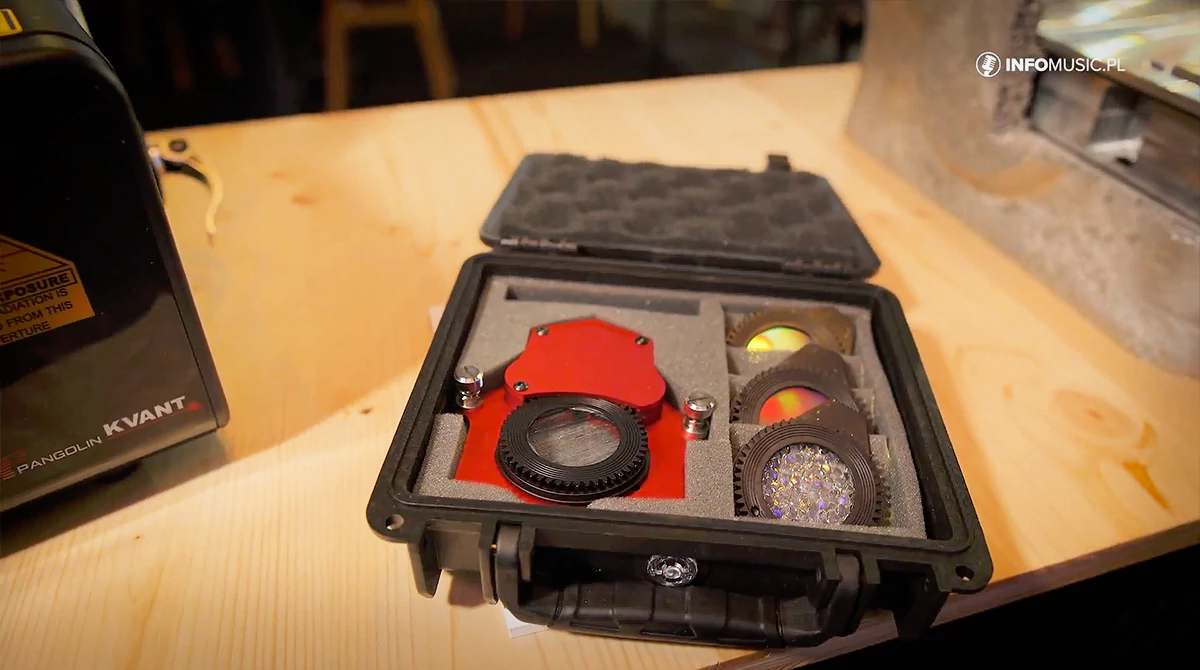 It is designed for both indoor and outdoor use. It features a minimum power of three and a maximum of forty watts. For a laser, this is quite a lot. Such power makes it suitable for both generating typical laser beams, effects and large-scale mapping. The 40 FB4 generates a full RGB color palette with very high color accuracy, while the light beam is modeled using motorized dichroic filters. A clever solution of connecting effect filters at the laser outlet gives the possibility of obtaining additional visual effects.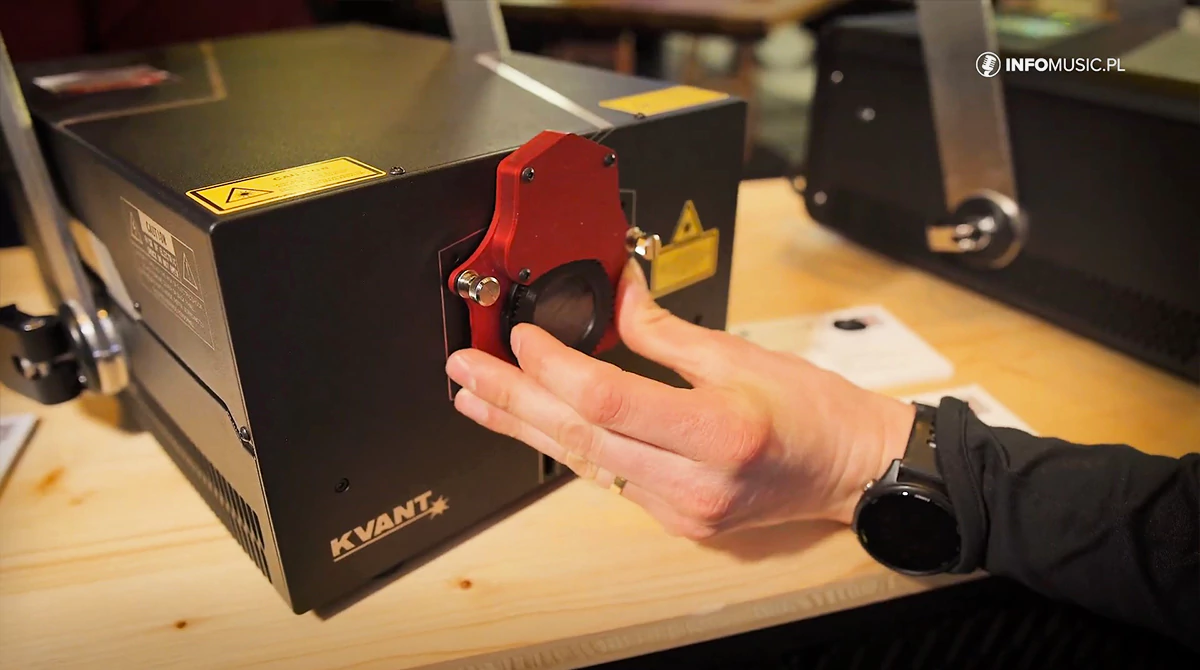 Kvant Lasers Epic 100 & Epic 270
Although 40 watts for a laser is quite a lot, it doesn't mean that there are no more powerful devices in Kvant Lasers' offer. There are, and how! For example, the second of those on display at PL&S, the 100-watt Epic 100 laser scanner. Like its brethren in the Epic family, it is fully capable of operating in permanent outdoor installations, as evidenced by its IP65 rating, and allows for atmospheric, abstract, as well as graphic effects, in full color palette. The most powerful in this family is the Epic 270 model, characterized by a power output of – yes, you guessed it! – 270 watts.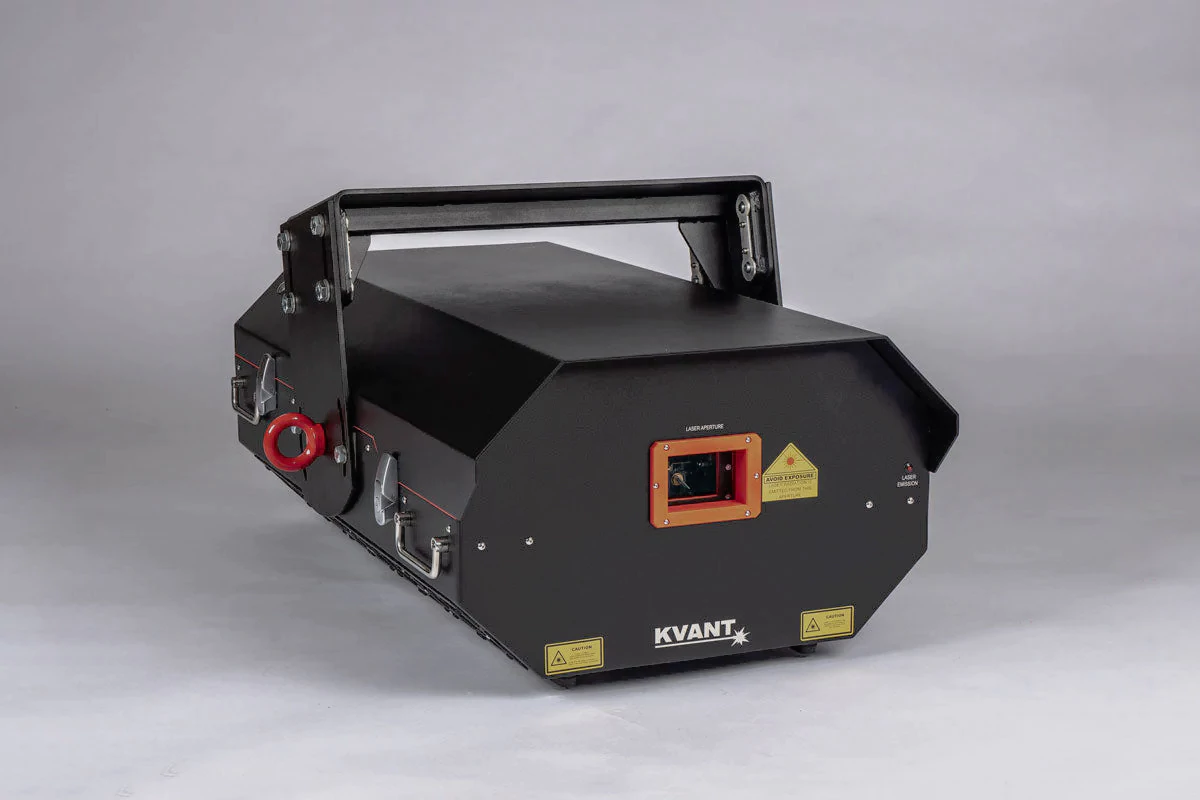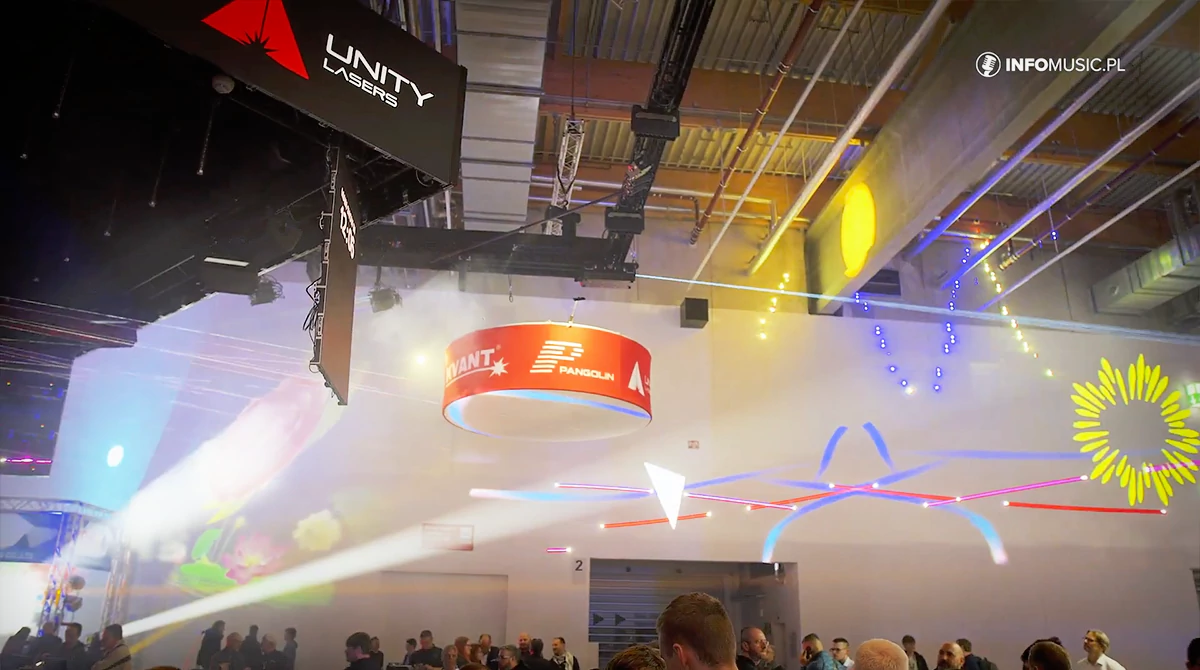 Kvant Lasers Atom 58
The third novelty from Kvant Lasers is the Atom 58 laser projector, which is a development of the previously presented model 42. This line is a technological bridge between the Clubmax family and the flagship Spectrum series. The laser beam generation system is based on a diode system. The Atom's casing is made of aluminum foam, which makes the device relatively light (31 kilograms), and it is additionally covered with a coating that prevents scratches.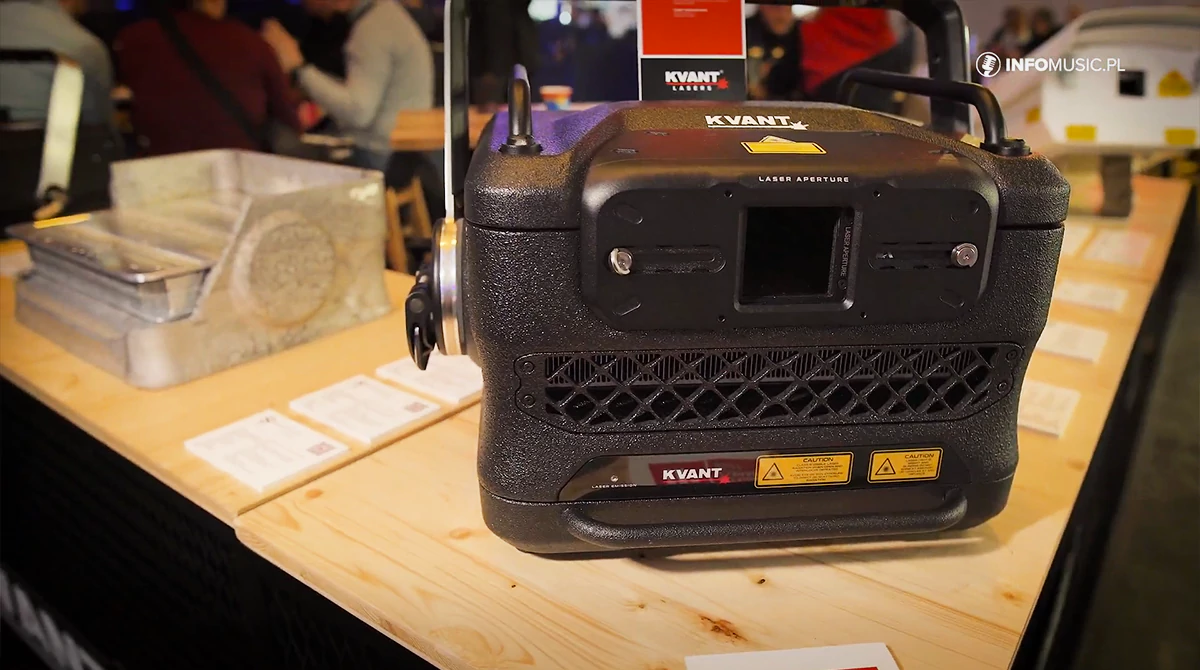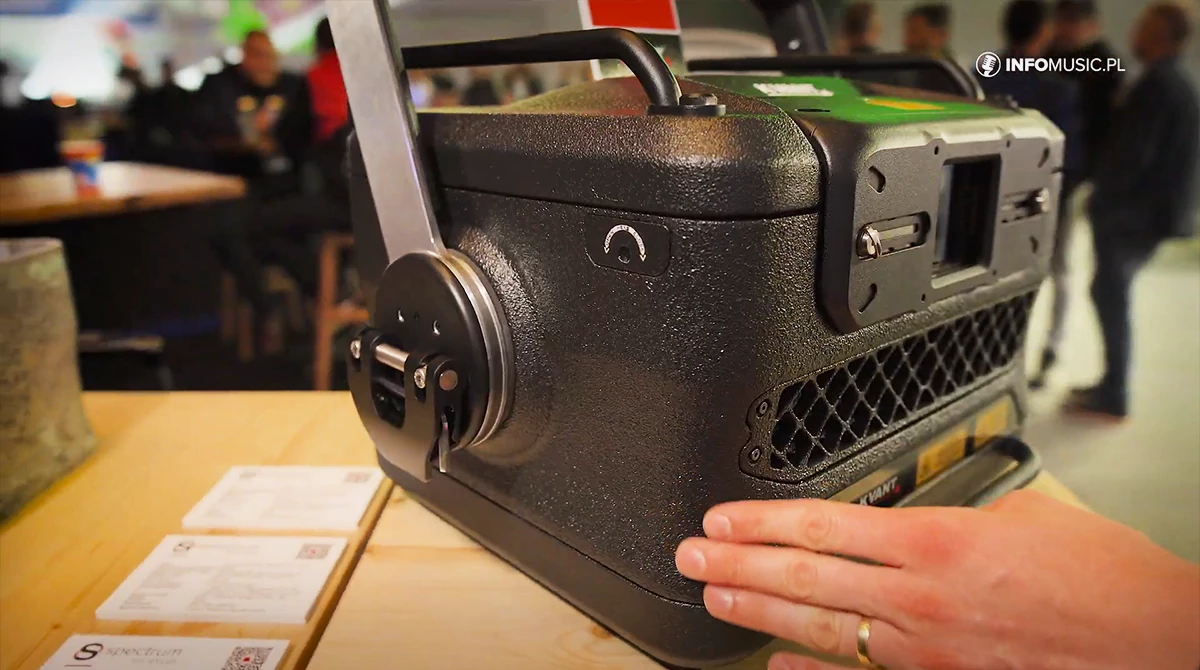 Kvant Lasers Logolas
And finally, the fourth design on display at Kvant Lasers is Logolas, which is a laser display capable of displaying lettering, various logos, advertisements, signage, etc., as well as illuminating architecture, facilitated by a system of attaching additional filters, as in the Clubmax series. Accordingly, it is an IP65-rated device.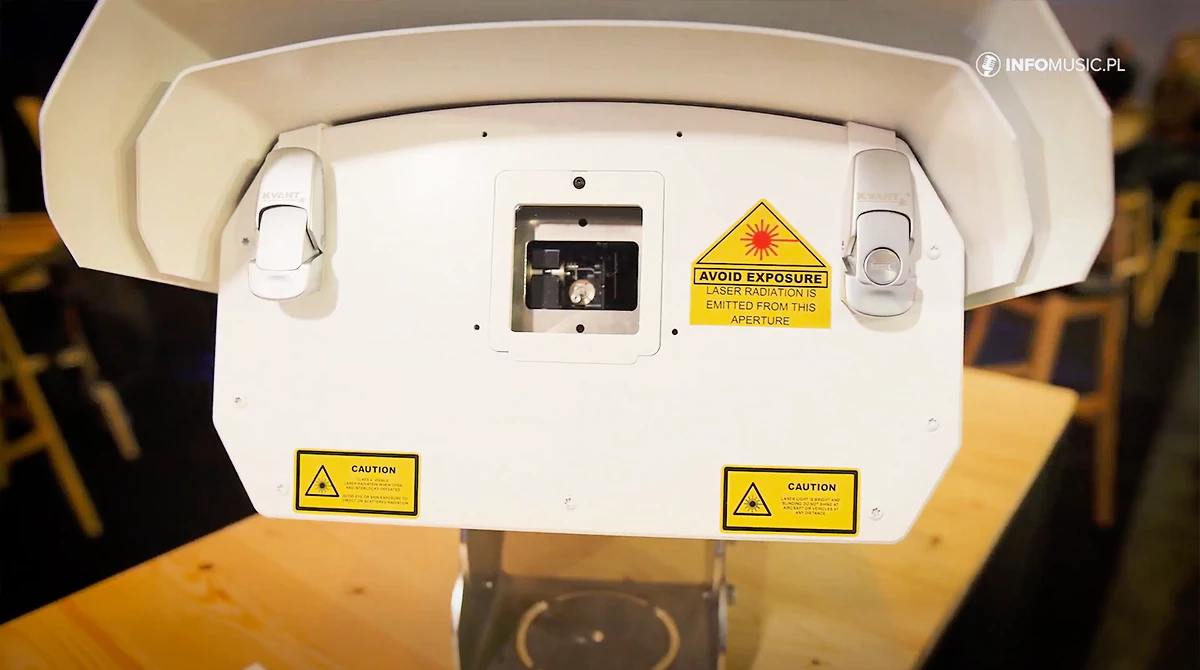 Control of the described lasers can be carried out – depending on the model – using ArtNet, DMX, ETH or ILDA protocols, and buyers can download free Pangolin QuickShow software for show preparation from the website. All models come with basic wiring, security keys, an external safety switch, and a user manual on a flash drive.
This article was written by infomusic.pl